---
Thu 14 Sep 17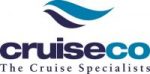 WANTED A CRUISE SPECIALIST! Office base or home worker Cruiseco is one of Australia's leading providers of cruise holidays to destinations worldwide, offering competitive, unique and exclusive cruise holidays for over 50 brands worldwide.
---
Thu 24 Aug 17

Norwegian Cruise Line is one of the fastest growing global cruise brands, delivering world-class experiences to its guests across Europe, the Caribbean, and the U.S, including Alaska and Hawaii.
---
Thu 17 Aug 17

• Leading online and print B2B publisher • Influential role • Competitive salary + investment in training & development The Business Publishing Group is looking for the services of a proactive journalist to join the team and write across our expanding portfolio of online and print titles.
---
Tue 08 Aug 17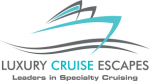 Looking for a change in career prospects for long term work / life balance enhancement as well as greater earning potential.
---
Thu 27 Jul 17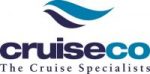 This is your opportunity to join one of Australia's leading providers of cruise holidays.
---
Tue 25 Jul 17

The Goldman Group of companies are leaders in the travel industry incorporating Goldman Travel, boutique Sydney agency Travel Phase, award winning Travelcall in Melbourne and SmartFlyer, Australia's premier network of mobile travel agents, which extends our reach nationally.
---
Tue 18 Jul 17

If you are looking for a varied role in an exciting luxury wholesale company, then look no further! We are looking for travel consultants who love selling cruises to interesting destinations which include Scandinavia, Antarctica and many more exciting places.
---
Tue 18 Jul 17

This is a rare opportunity to try enjoy flexibility in your role – work Saturday & Sunday plus 3 week days with the option to work from home.
---
Tue 18 Jul 17

Here's your chance to be part of a friendly and professional team on the Gold Coast.
---
Tue 18 Jul 17

Have you completed 2 years of the hard yards in a successful retail team & are looking to specialise.
---