---
Thu 10 Nov 16

Here's an opportunity to use your strong QLD travel industry relationships and proven business development skills in this rare cruise BDE role based in Queensland.
---
Thu 03 Nov 16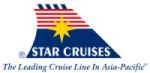 We are seeking a self-motivated & driven individual for the role as Sales & Marketing Executive for Star & Dream Cruises - Australia & New Zealand.
---
Thu 13 Oct 16

Two industry leaders are searching for passionate cruise gurus to join their expanding teams.
---
Thu 13 Oct 16

Is cruising your specialty.
---
Thu 13 Oct 16

My client is looking for a cruising expert to join their incredibly successful team in servicing the general public and agents with all cruising enquiries and make the most of the current cruising hype! You will have cruising famils experience & will only work one in every 5th or 6th Saturday! Get those weekends back and no face to face consulting! Min.
---
Thu 08 Sep 16

Silversea owns and operates a fleet of nine "Boutique" cruise ships and is recognised as the market leader in the ultra-luxury sector.
---
Thu 08 Sep 16

Over the last 10 years cruising demand in Australia has sky rocketed, making the cruising industry a force to be reckoned with.
---
Thu 08 Sep 16

Our client has an opportunity for an experienced travel professional to join a fantastic team in on of Perth's affluent inner suburbs.
---
Thu 08 Sep 16

Do you love selling travel and also have a passion for cruising.
---
Thu 08 Sep 16

Exciting role with lots of diversity – from FIT to Groups - Corporate to Leisure to MICE.
---