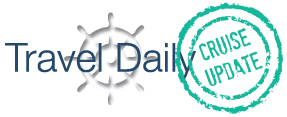 Cruise Weekly – agent update
The Cruise Weekly agent update is published twice a week, with all the latest travel industry news about the fast-growing cruise sector. The Cruise Weekly agent update Cruise Update is an evolution of Cruise Weekly, which started publication in 2007 in two editions – one for consumers on Tuesdays and another on Thursdays for the travel industry.
Surging levels of cruise news saw us change the PDF Cruise Weekly to a twice weekly trade edition under the Travel Daily Cruise Update brand. Cruise Weekly continues as a consumer-facing website where avid cruisers can be updated with the latest deals, cruise offers and updates via a weekly HTML email newsletter.
Headlines and stories from the most recent Travel Daily Cruise Update issues are below, and you can use the search function at right to look for older stories.
Subscription to the Travel Daily Cruise Update is free and will see a PDF newsletter emailed through each Tuesday and Thursday – CLICK HERE to sign up.