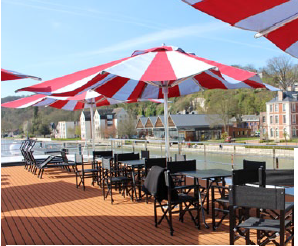 Step aboard Uniworld's S.S. Joie de Vivre
CRUISE Weekly has been busy getting acquainted with Uniworld Boutique River Cruise Collection's new ship, Joie de Vivre on the vessel's inaugural sailing. Described by The Travel Corporation chairman and founder Stanley Tollman as "one of our best achievements," the ship introduces a number of new concepts to the Uniworld offering. At the back of the ship is a space which is called Club L'Esprit during the day and provides a calming and relaxing area where guests can go for a massage, yoga, swim in the pool or a drink. ...
The above snippet is the first part of an article sent to subscribers in Cruise Weekly's issue from 04 Apr 17
CLICK HERE to download Cruise Weekly from 04 Apr 17
Make a comment...