---
Tue 16 May 17

This leading travel company on the Gold Coast is looking for experienced travel consultants to jump aboard & join their team.
---
Tue 16 May 17

Have you got a passion for cruise.
---
Thu 16 Mar 17

Your chance is finally here to make the move away from face to face selling.
---
Thu 16 Mar 17

A successful team leader can lead by example & knows the secrets to motivating staff to reach targets.
---
Thu 16 Mar 17

Our client is searching for a BDM who is passionate about cruising along with the ability to source and secure new business.
---
Thu 16 Mar 17

Are you more customer service focused than price beats.
---
Thu 16 Mar 17

Cruise is riding the wave & groups is leading the way.
---
Tue 14 Mar 17

Are you an experienced travel consultant with a passion for cruises and a commitment to providing exceptional service to your clients.
---
Tue 14 Mar 17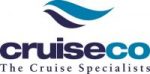 A Rare Opportunity to join a leading Consortium of Cruise Specialist Travel Agencies.
---
Thu 02 Mar 17

Our client is a global leader in cruise with three world class brands and aggressive growth plans for Asia Pacific.
---