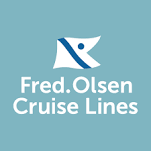 Fred Olsen river charter
FRED Olsen Cruise Lines will foray into river cruise holidays in 2018, this week launching a dedicated river cruise program. The cruise line will offer a total of 30 departures in Europe between 05 Apr and 03 Nov 2018, which will range from five to 25 nights in length. Fred Olsen promised to bring its "unique style of destination exploration to the river cruise market" and said it would incorporate a large amount of scenic cruising in daylight hours to its itineraries. "Fred Olsen river cruises will be underpinned by the usual high standards, award-winning customer ...
The above snippet is the first part of an article sent to subscribers in Cruise Weekly's issue from 18 May 17
CLICK HERE to download Cruise Weekly from 18 May 17
Make a comment...