---
Mon 01 Aug 16

Dream Cruises are excited to announce that guests onboard will be able to indulge their passion for the finer things in life at the world's first JOHNNIE WALKER HOUSE at sea.
---
Thu 28 Jul 16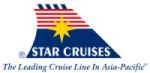 Captain Charlie and Charlene arrive at NICI Hong Kong flagship to promote the joy of cruising Captain Charlie and Charlene, the official penguin mascots of Star Cruises, are cute ambassadors with warm personalities that touch the hearts of parents and kids.
---
Wed 15 Jun 16

THE only dedicated premium cruise ship to be based in Asia, Genting Dream, has released its inaugural sailing itineraries for November this year and have partnered with cruise holiday expert ecruising.travel to release some fantastic value cruise holiday packages around South East Asia.
---
Fri 03 Jun 16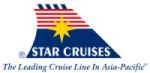 Relaxation is easy on Genting Dream with two styles of Crystal Life Spa's onboard, choose from the Crystal Life Asian Spa or the Crystal Life Western Spa…or try both! The Crystal Life Asian spa is the latest reflexology lounge at sea with 100 extremely comfy chairs in a paradise environment that will sooth all your stress away.
---
Wed 04 May 16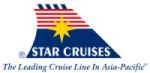 SOURCE: Star Cruises.
---
Wed 20 Apr 16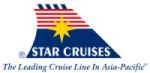 Embark with convenience at your doorstep to enjoy scenic Vietnam and Sanya Indulge with oceanview stateroom balcony benefits and gastronomic delights from 17 April onwards From 12 November 2016, Star Cruises Flagship SuperStar Virgo will commence a brand new, 3-month Vietnam and Sanya itinerary with Shenzhen Tai Zi Bay as the homeport.
---
Mon 04 Apr 16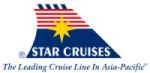 From 1 April 2016, Star Cruises are offering Buy 1 Get 1 Free Deal on all SuperStar Gemini & SuperStar Virgo itineraries for 2016.
---
Thu 17 Mar 16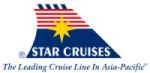 To enrich passengers' experience, starting from March 2016, Star Cruises introduces the "Life Journey" series on SuperStar Virgo, where leaders from all walks of life share their successful stories, including Mr.
---
Mon 14 Mar 16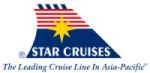 Star Cruises Shore Excursions With the announcement of the change of itinerary for SuperStar Virgo to now include Japan, Star Cruises have released 21 new shore excursions for guests to make the most of their time in Japan and China.
---
Tue 08 Mar 16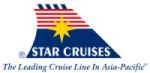 On 17 April 2016, Star Cruises' flagship SuperStar Virgo will commence her premiere 5-month Japan itinerary from her double homeport at Hong Kong and Guangzhou, Nansha homeport, offering a 6-night journey to Okinawa, Japan; and a 1-night holiday experience in between Guangzhou, Nansha and Hong Kong.
---